Rewriting the Past
Mar 21 2019
The 2019 GLVWG Anthology is published! The Greater Lehigh Valley Writers Group did it again, and yours truly has another "strange tales" story.
My contribution to this year's collection is The Teller of Not-So-Tall Tales, where a traveler lands himself in a Wild West weighstation backwater, where history (and the people) are not quite right.
---
Untethered
October 1, 2018
The 2018 BWG anthology is released! This volume of tales of paranormal goings-on is right up my alley. It includes two of my ventures into the outré:
Ride of His Life -- Kids receive a message from a roller coaster's unexpected passenger.
Un-Familiar Spirit -- Two Egyptologists embroil friends and family into their exploration into whether or not ghosts truly exist.
---
BWG Roundtable
Spring 2018
I'm the Bethlehem Writers Group's Featured Author in the Spring 2018 issue of their prestigious Roundtable website. In line with this issue's topic of Topsy-Turvy, I offer Off-Color Language, a strange day in the life of a woman dealing with the peculiar affliction of synesthesia.
At the sidebar is my Top 10 List of favorite synthesizers I have played.
See what I did there!?
---
4-Star rating from Readers' Favorite
Jun 13 2017
A book review that made my day!
"Amazing stories that would chill me to the bone one minute and then leave me surprised the next."
"...left me wanting more"!
I submitted "If I Can't Sleep, You Can't Sleep" for their awards contest, and a free review was an unexpected bonus. I will be waiting with bated breath 'til September, when Readers' Favorite announces their contest winners.
---
1st Place GLVWG 2017 Flash Fiction
Mar 25 2017
Woo Hoo! 1st Place in GLVWG's writers conference! And it was the first time I've ever tried my hand at "flash fiction," a genre where the story is constrained to 100 words or less.
---
The Write Connections
Mar 4 2017
The 2017 GLVWG Anthology is published! The Greater Lehigh Valley Writers Group did it again, and yours truly has a story in it, a-a-and did the cover art again!
My contribution is my story Deadly Embrace, a thriller set in the not-so-distant future, recording the duel to the death between two sociopaths.
---
A Personal Killing
JC's Story - Can't Not Look
Jan 1 2017
Several members of the Bethlehem Writers Group finished an experiment today. We each contributed a tale of a single event - a murder - from a character's unique point of view.
Some rollicking good stuff is contained in these nine stories! My episode is the 3rd in the series, from the point of view of a pimp/pusher from the streets of NYC - so much for "Write What You Know"!
---
Once upon a Time
October 18, 2016
The 2016 BWG young-reader's anthology is released! This volume of tales for all ages includes two short stories close to my heart.
Give and Take -- A classic fairie/folk tale of a prince who accepts a gift from a woodland spirit, and the consequences it brings.
Book Worm -- As if Hailey didn't have enough trouble with classes and bullies, now someone - or something - is stealing all the books she's borrowed from the library.
---
If I Can't Sleep, You Can't Sleep
Oct 6 2016
Two years in the making, it's finally published!
A collection of strange stories to inflict on the ones you love, each one of these tales began their life told to an audience. In that spirit, these little nuggets of mirthful macabre are meant to be read out loud, preferably during a terrible storm, or when someone's been particularly naughty.
---
WDIY - In The Tradition
Jul 20 2016

I'm on the radio! I'll be telling an original fairie tale The Balaika and the Samovar on July's storytelling segment of In the Tradition.
Tune in to WDIY 88.1FM around 8PM for my story!
Or stream it live!
---
Write Here, Write Now
Apr 10 2016
The 2016 GLVWG Anthology is published! The Greater Lehigh Valley Writers Group did it again, and yours truly was the Anthology Chair!
Hidden among the 49 short stories, essays and poems from the group, is my short story That Which Was Lost, another tale of the strange that would be perfectly at home in Rod Serling's Twilight Zone.
---
BWG Roundtable
Jan-Feb 2016
The Bethlehem Writers Group selected moi as the Featured Author in their January-February 2016 issue of their prestigious Roundtable website. The Origin of Specious, is a sci-fi tale crafted to fit that issue's topic — Truth and Lies — and is free for the reading.
At the end of my story is my Top 10 List of favorite anime films!
---
The US Review of Books
Jan 1 2016
Pindlebryth of Lenland - The Five Artifacts
RECOMMENDED!
This nationally recognized publisher's review of books awarded Pindlebryth a review of RECOMMENDED, a status awarded to the 10-20% BEST books!
An excellent start to the New Year!
---
Book Signings
"3rd Fridays Events"
Jul 19 2019, 6-9 PM
Sep 20 2019, 6-9 PM
&nbspSouderton PA

A slew of time-space coordinates, where I will be signing books with BWG.
---
Voice of OTAKON
Jul 26-28 2019
Walter E. Washington Conv. Ctr.
&nbspWashington DC

While not related to my writing, it's my yearly thang! (Also, I'm reminding myself here, so it doesn't sneak up on me again!)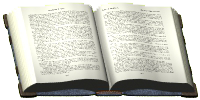 Looking for Agents/Publishers!
My Friend Jackson - Novel
Inner-city teen Jasmine is ruthlessly bullied at her new school. When the violence escalates, she is rescued by a monster with deadly results. Enthralled and empowered by her new ally, she drifts toward the darkness. Will she able to outwit the authorities and her enemies, as she struggles to reclaim her true self?
Stars In Their Eyes - Novella
A mash-up of Lovecraftian horror and hard sci-fi, fraternal twins stumble upon the cosmological secret that killed their uncle.
Spirit Trail - Short Story
A semi-auto-biographical tale of a loner dealing with the spirits that unsettle his happy home.
---
Fall 2019
Cape Ark - Jarjin's Story
Beginning as my toe-in-the-water experiment with 2015's NaNoWriMo, a short story or possibly even novella has hatched. Based on characters and locales from my novel Pindlebryth of Lenland, it will illuminate some background leading up to the first novel's events, and flesh out some minor characters that I wish I had the time and space to devote properly before.
---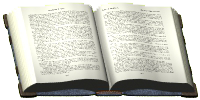 Winter 2019
If These Walls Could Talk
Another of my "mythology meets the Twilight Zone" mash-ups, it weaves the tale of a teenager who is trapped in a cabin with a man who doesn't age -- and with something else...
UPDATE - This story has been accepted to the 3rd installment of the "Middle of Eternity" anthology series by Firebringer Press.
Praised as "one of the gems of the anthology" by the editor, Phil Giunta. Thanks, Phil!
---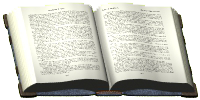 Date(s) TBD
Many ideas hatching...

&nbspBlack Silver
A Glimpse of Pandora
Goats in the Machine
...all of which will soon be searching for new homes. And of course, Pindlebryth of Lenland - The Race For Change is simmering away in the cauldron...